Imagine lounging on your patio, surrounded by lush greenery and basking in the warm sunshine. You reach for your favorite book, but then you remember something even better – DIRECTV for outdoor living. With DTV, you can transform your outdoor space into a haven of entertainment, where you can catch up on your favorite shows, watch live sporting events, and enjoy movie nights under the stars.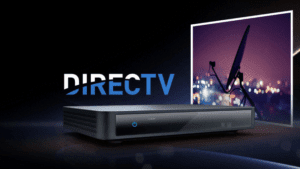 Experience the ultimate convenience and flexibility with DIRECTV's wireless Genie Mini, which allows you to access your favorite shows and movies from any corner of your outdoor living area. Whether you are relaxing by the pool, hosting a barbecue, or simply unwinding on your deck, you can enjoy high-quality entertainment without being confined to the indoors.
Not only does DIRECTV satellite and streaming offer an extensive channel lineup, but it also brings you the latest technology for an immersive viewing experience. With 4K Ultra HD and Dolby Digital Sound, you can watch your favorite movies and shows with stunning clarity and sound quality that rivals a theater experience. Say goodbye to grainy screens and choppy audio – with DIRECTV, you can enjoy every detail and immerse yourself in the action.